Hi Readers! 🙋 Let's talk about Aromatherapy! 😊 I first heard the word aromatherapy when i was younger in a TV commercial for a popular shampoo brand (Palmolive), at that time i though of it was just a fragrance for shampoo's.xD 😂 Well, i was surprise when aromatherapy trends few years ago for it's health benefits. I am actually a fan of some various flower and herbs, i really love Sandalwood! 💖 I find it super relaxing, it's giving me a boost of spirit-lifting! I'm using aromatherapy when i'm combating stress or any time of the day when i want to unwind. At times, im also using massage oils, hand cream, lotion, and lip balm with a Sandalwood scent in it! The scent is super relaxing~ Ok, enough for my blabbering, here are the Aromatherapy descriptions.
Chamomile
▪ Good before bedtime
▪ Good for calming nerves
▪ Soothing
Jasmine
▪ Sensual
▪ spirit-lifting
▪ Stimulating
Juniper
▪ A good tonic and cleanser
▪ Good for problematic and oily skin
Lavender
▪ Gentle and Calming
▪ Helps to to heal damage skin
Lemon
▪ A natural astringent
▪ A natural deodorizer
▪ Helps to strengthen the immune system
▪ Refreshing
Lemongrass
▪ A disinfectant
▪ An insect repellant
▪ A natural deodorizer
Patchouli
▪ Calming and sensual
▪ Has decongestant properties
Rose
▪ Spirit-lifting
▪ Romantic and highly aromatic
Sandalwood
▪ Good for moisturizing
▪ Spirit-lifting
▪ Soothing and healing good for reliving inflammation, insomnia.
▪ Good for hair and skin.
Sandalwood is my ultimate favorite~ 👍
Ylang-Ylang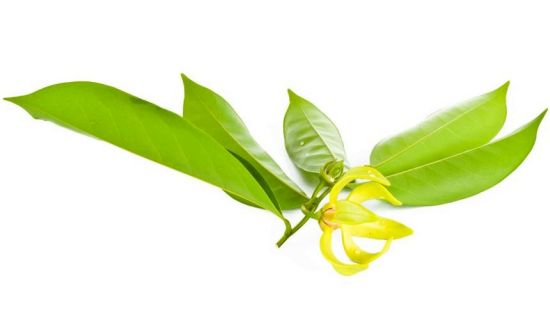 ▪ Good for stress relief and insomnia
▪ Spirit-lifting
Reducing anxiety, ease depression, boost energy levels, eliminates headaches, induce sleep, strengthen the immune system, improves blood circulation and speed up the healing process of the body, these are some of the benefits of aromatherapy. 👍 Aromatherapy is a kind of an alternative medicine treatment that can be aromatically inhaled by the patients that involves the use of volatile plant materials also known as essential oils extracted from flowers and plants. It also improves a good mood, some people does this as their supplemental medicine. In the 11th century when the steam distillation was made possible to extract an essential oil from the plant materials it made aromatherapy even more popular. Since then, aromatherapy offered a wide range of uses for health and wellness and now cultures all around the world has recognize aromatherapy. This therapy is being practice in India, France, England,  and the United States it can also found in a lot of countries.
The range of possibilities is almost endless using essential oils. Blending essential oils is such an important study for alternative healers. However, it's important to first consult a trained and licensed aromatherapists, as some essential oils can trigger skin allergy and it can be toxic if mixed improperly. Aromatherapy essential oils are diluted in a water bath or massage oil to make the effect less strong. Because if you use a strong concentration of essential oils it can also lead into a wide range of negative side effects. There are a huge numbers of combinations that have been tested but not all of them are approved by a normal doctor since this is a alternative treatment. You should pay attention very well in your body whenever you are using/doing aromatherapy as a therapeutic solution, carefully notice your skin reaction as it might develop some skin allergy.
Aroma and/or scents are powerful to our senses and emotion, it can also elevate our state of mind and influence our behavior.
Have you guys tried Aromatherapy yet? Well, you should at least try the massage oil and the scented candles. This is vital for people like me who has been stressed a lot lately.xD 😂 As for me, i'm using a sandalwood items such as body butter, lip balm and a hand cream. This makes my skin so moisturize and supple plus it relaxes my senses every time i inhaled it. The scent is just sooo heaven for me! 😘
For now i'm using this Sandalwood vanilla body butter!
My ninang (godmother), got me this as a present it comes with a lip balm and hand cream. Thanks ninang! 😉 👍
You guys will definately love the Aromatherapy scents once you try it~
Photos not mine. Credits to all respective owners.
That's all for this post! Comment down below~ and hit the like button! Add or follow me on my social media accounts don't worry i'll follow back! 😙 See you in my next post! 👋