Hooray! 🙋 🙌 I've just got my research done about this particular topic which is about Antidepressant foods! Why don't we take our foods as our medicine for a change! 👍 Sound good right? 😊 Start healthy eating will definately saves us into some various diseases. As they say "health is wealth" is indeed so true!. Eating the right amount of nutrients our body needs everyday is important to keep our body and mind active to do our activities full of energy during the busy day. Being depressed on the other hand is destroying our well being, problems, anxiety and lots of stress was a big contribution too on being depressed. Depression also has a social and physical effects. Yeah~ sadly. But, feeling down sometimes is completely normal for us humans.xD Of course we still have some of those minor and major problems everyday we can't avoid. So, here are some of my favorite healthy foods to keep you pull a good mood everytime! 😘
▪ First up is my favorite Banana!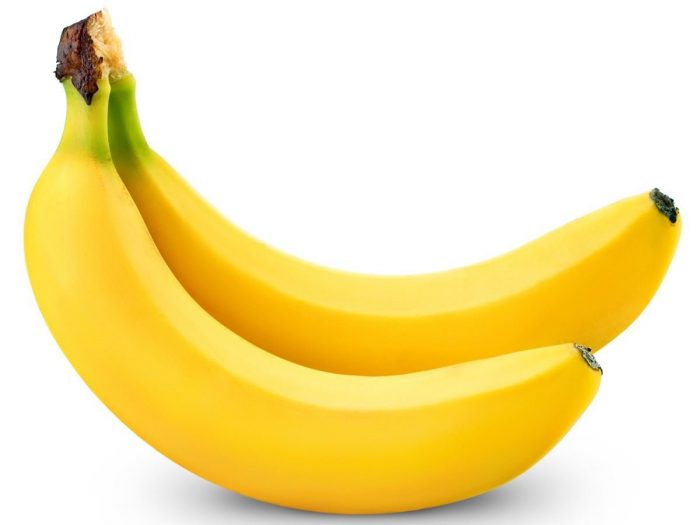 Banana is packed with tryptophan, amino acid, and vitamin b6 that helps produce serotonin a neurotransmitter, and Dopamine can be a big help on someones appetite which also contains antidepressant levels that can help you feel more relaxed! It can also give you the feeling of motivation! Take a bite of banana and go! This wasn't so bad, right? 😉 You can always make a banana into something fun! Check my previous post Banana-fied recipies! Of course banana is a fruit that can actually make you feel full fast! 😄
▪ Asparagus
This veggie is high in folate that can help you keep your temper cool. 👌 Asparagus is usually steamed and served as a garnish or it is often added to salads, or you can just simply boiled them and dig in! You can always search online for some of it's yummy recipes! 😗 I read somewhere that after eating asparagus it kinda makes your urine smells funny, haha. As for me, i didn't really notice, i think it just apply for some people who are really observant!xD 😂
▪ Berries!
Raspberry, Strawberry, and Blueberry has a high level of the antioxidant called anthocyanin this compound is known to improve sharper mental comprehension, and better health function. It is also rich in vitamin C which helps your body to reduce stress. 👌 Berries are so yummy! You can just eat it as is, or you can just make it into something yummier! Well as for me strawberries are the most available here in my area i find it hard to find some of the other variety of berries.
▪ Avocado!
Avocado is a creamy fruit that is has the ability to combat stress. Would you believe that avocado actually contains glutathione! which is a popular antioxidant and commonly known as a capsule that cleanses the liver and whitens your skin as it's side effect? But i'm not really sure if consuming avocado can make your skin white.xD haha! By the way, the purpose of glutathione in avocados is that they act as a blockers of the intestinal absorption of bad fats that we consumed that can cause oxidative damage. 👍 This fruit has tons of vitamins such as lutein which is good for the eyesight, beta-carotene, vitamin E, B vitamins and it contains a good amount of folate too! 😘 Just eat avocado moderately or in proportion, as it also contains good fats/oils that are advised to take moderately. 😉
▪ Chocolate!
Horray! Who wouldn't love chocolates? It is our sweet treat! people of all ages love this specially those people has a sweet tooth like me! 😍 👍 Study shows from the University of California that both men and women consume chocolates when they feel that their depressive levels increased. Dark chocolate is able to lower blood pressure and makes you feel a lot calmer. It has flavonols and polyphenols a kind of antioxidants. 👌 If i had a bad day i prefer eating chocolates! it makes me feel better!xD But we just can't consume a lot of sweets at the same time, you can definately indulge and dig in to satisfy your cravings but please do it in proportion and in moderation!😉
▪ Green tea!
Green tea contains the kind of antioxidant called theanine, this compound helps and protects our body againts some types of cancer. This can also enhance your mental ability, it's  a good brain booster! It can also help you for achieving the curves you want in your body as it is also used for slimming as well. 👌 We used to have a green tea plant before, and i must say that once you pick it's leaves fresh it has a distinct scent, i'm so used to the scent as i'm always consuming it everyday. It does makes my energy increase! As for the taste of the fresh leaves soaked in hot water (tea), the first time i tried it, it leaves me the impression "i'm not gonna drink this!" hahaha~ yeah it taste that bad in my first sip. But as you go along and get yourself used to it, i think it will be fine. 👍 For me, it's better to consume it while it's hot. Green tea also has a caffeine content which i think one of it's disadvantage.
▪ Oatmeal!
Oatmeal contains B vitamins, riboflavin, niacin, thiamin, B1, B6 and folate! These vitamins are vital to reduce stress! Oatmeal can also make your brain produce serotonin! that's why oatmeal, banana, and berries are good combination for your daily serving consumption! It is also good for your heart! This serving of oatmeal is ideal for breakfast as it has a good set of vitamins to start your day~ 😉 Adding fruits in your oatmeal can really be healthy, fun, and yummy! 😘 You can make a lot of good tasting delights out of oatmeal such as oatmeal cookies and many more! I love it since it has a lot of options! 👍
Yey! well i guess these are just the food i want to include in this post! Guys, i really love eating healthy but sometimes i'm really badly craving for some of the excessive oily foods i bet you guys feel that way too. 😂 It's okay to at least eat the not-so-healthy food once or twice a week just to satisfy your cravings but please do stay healthy. You can always switch to some veggie meats which also taste so good! (that's what i'm always eating lately) It's like your eating the real thing, it taste exactly like chicken nuggets! 👍 it has a lot of flavors too! it's a must try! you can purchase it at a vegetarian stores! 👌
Photos not mine credits to the respected owners!
So that's it for this post! don't forget to comment down below and say Hi! for dropping by~ 😊 Follow me on my social media accounts just click the link in my widgets and let's get connected! 😉 i follow back! 👍
See you in my next post! It's the wrap, bye! 🙋